Sign for the Bicycle Referendum
You can sign in Cafés, bike shops, doctors' offices, in the offices of our Alliance Partners and in many other places, all listed with a map right here. Map of all petition locations.
Collect with us in the Biergarten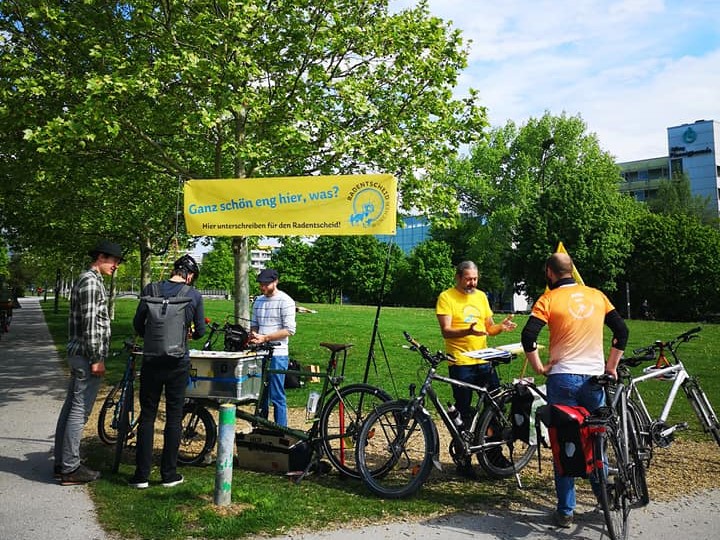 Beergarden weather is a great opportunity to combine work and play.  We've set up a few events where you can help our Bicycle Ambassadors collect signatures.
Sign up for dates, with meeting points from which to start:
Doodle for June
Blade Night: Fast and easy signature collection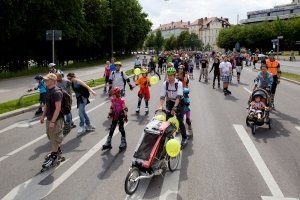 Every Monday (with good weather), starting at 19:00, Bavariapark in front of the Verkehrsmuseum
Especially between 20:00 and 21:00 there are plenty of people milling around — a perfect opportunity to collect signatures!
Sign up with our Doodle
Any support counts!  Show up just after quitting time or just before everybody rolls away, collect a few signatures in the evening.  Lists and clipboards are available at the Green City Stand, where you can drop off the completed lists when you're finished for the day.
Impressions of our Bicycle Ambassadors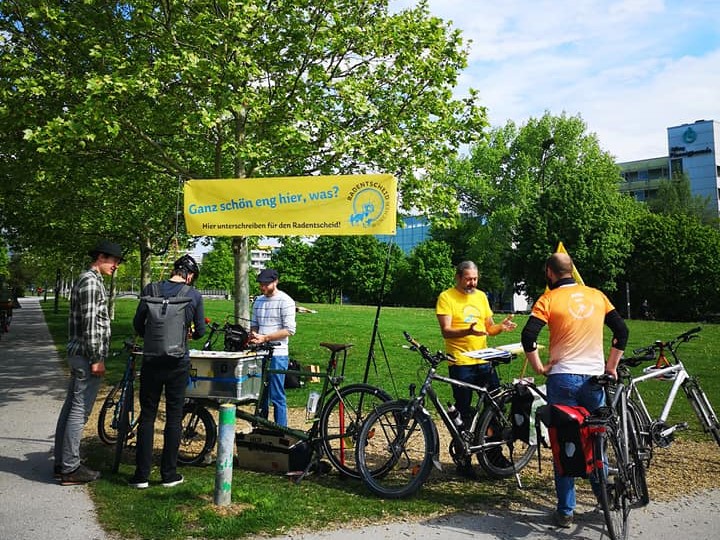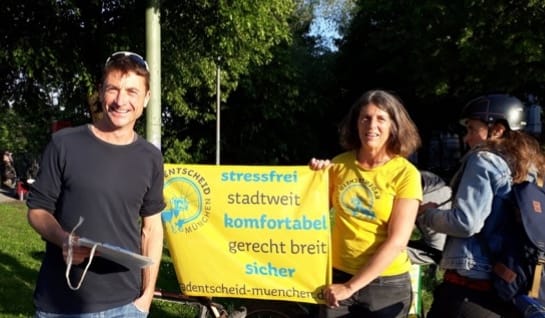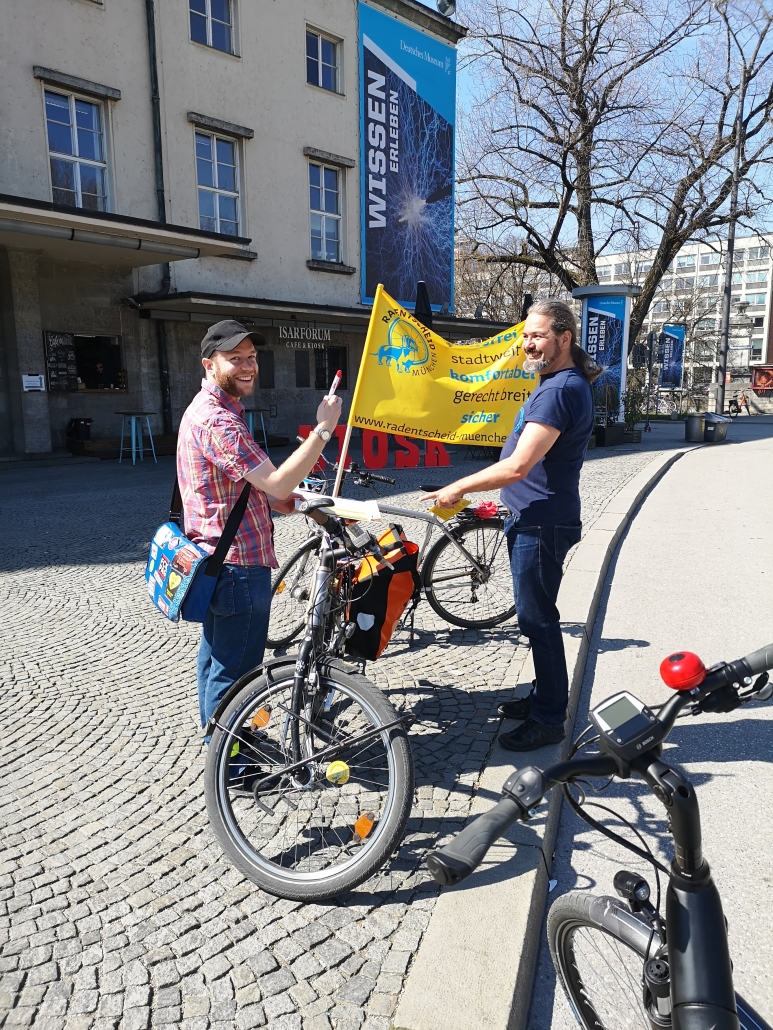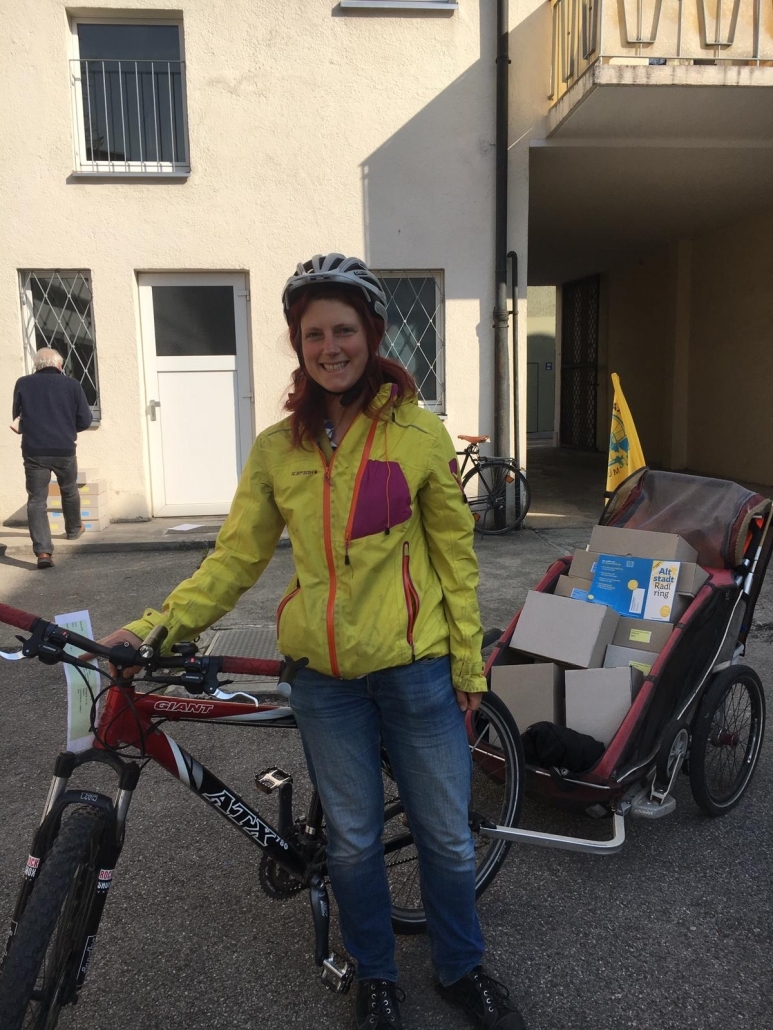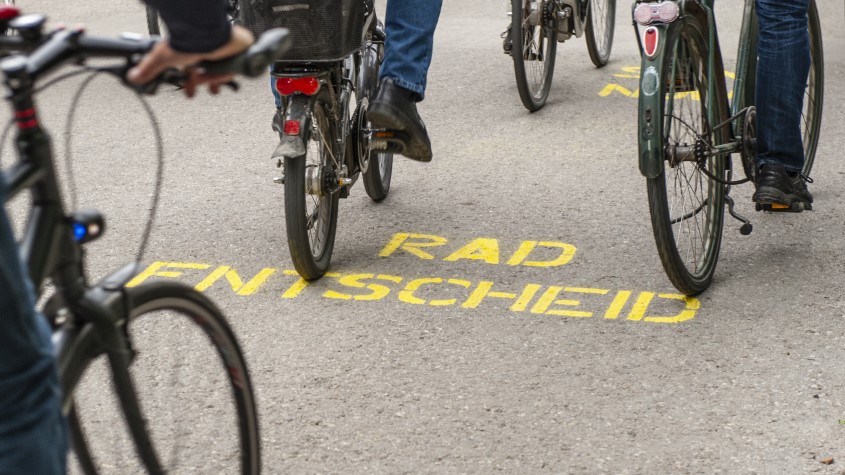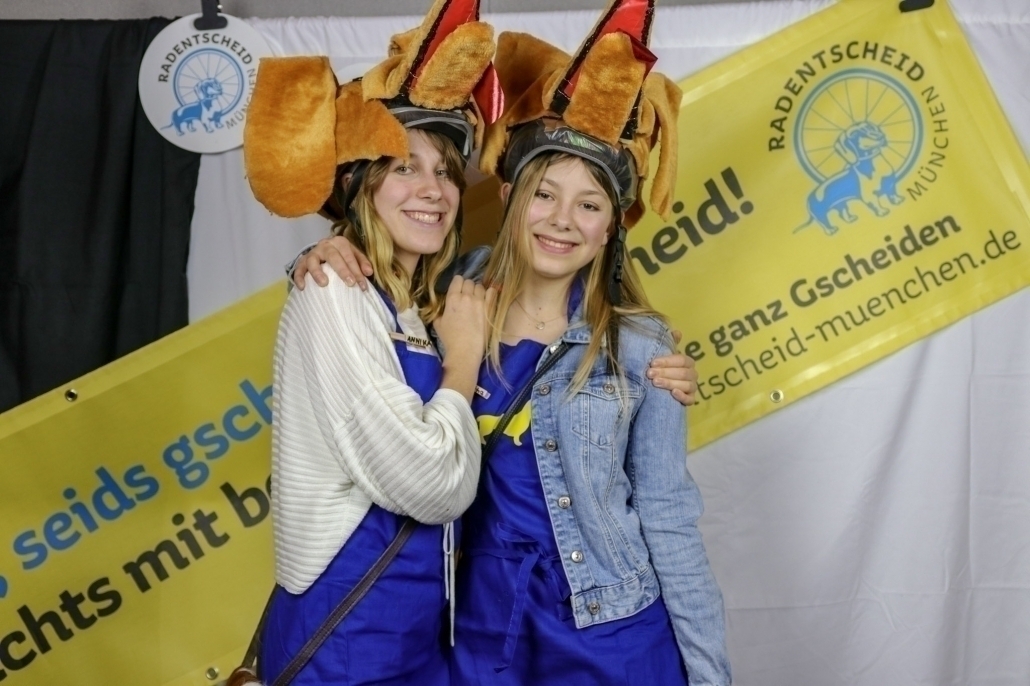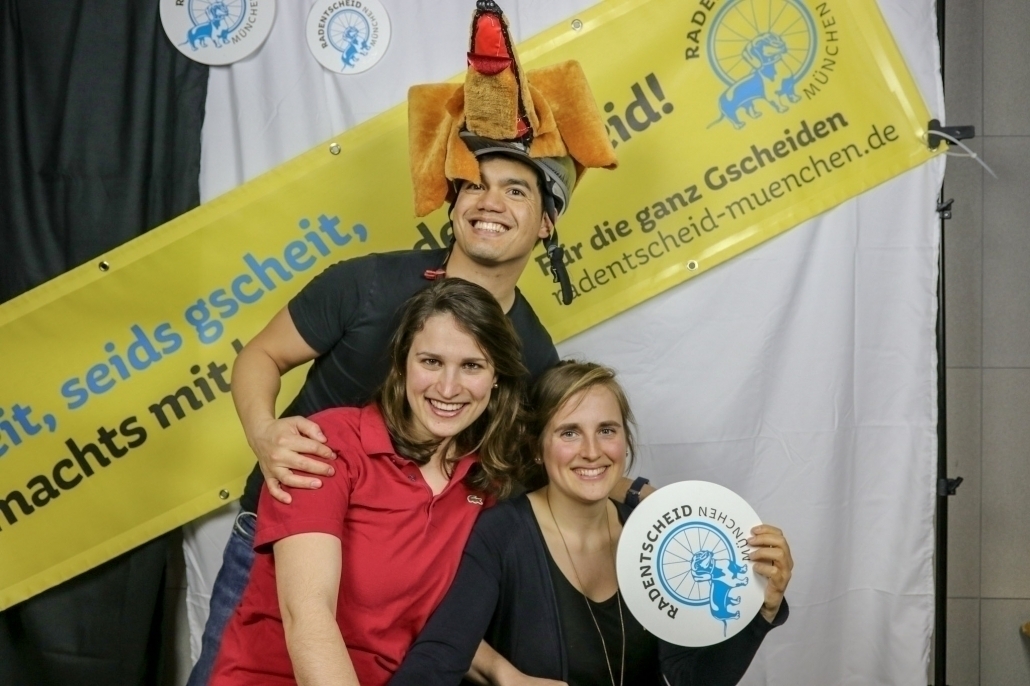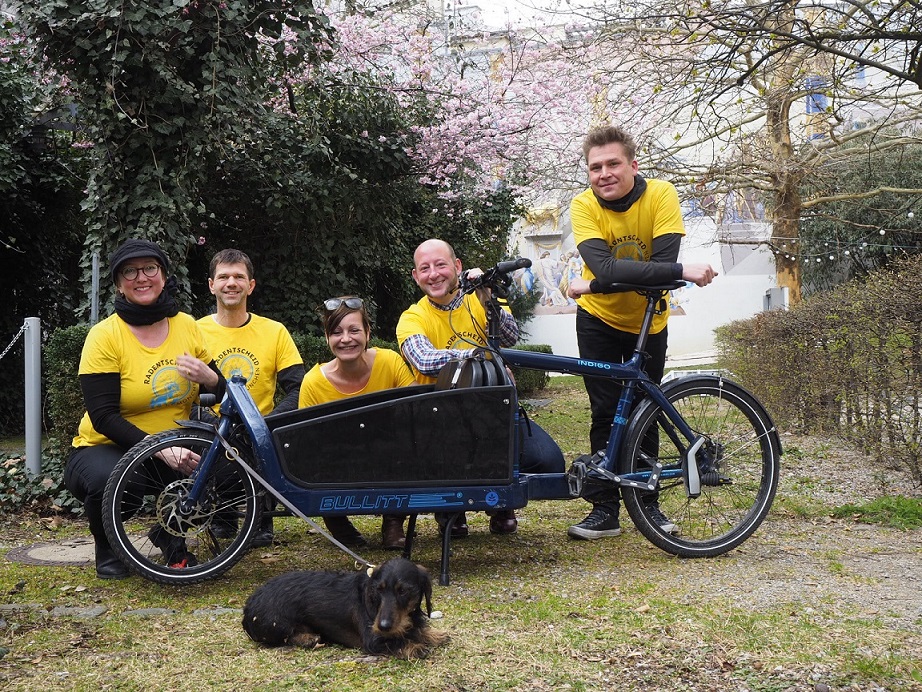 Become a Bicycle Ambassador!
Whatever talents you bring to the table: Whether you have IT skills, use your creativity to provide text and design, plan actions that keep Munich in suspense, or collect signatures to make sure the referendum is a success – let's take our city in a more bike-friendly direction.
Posters and Stickers for the Bicycle Referendum
You can pick up everything you need for events at the offices of our partners, where  you can also turn in signature lists.